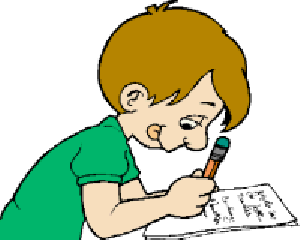 My students took a math benchmark today. This benchmark was the released STAAR test that my 5th graders took last year. I give benchmarks for a number of reasons:
Benchmarks allow me to see where my students are strong and any area of weaknesses that I need to address.

I am able to use the data to determine any intervention that needs to take place in small group settings and at a more individualized level.

The kids are able to see the types of questions they will have to answer in April (50 questions that must be completed in 4 hours).
This is the first benchmark I will do over the next few weeks. We will also be taking:
Study Island Benchmark - Students were given this exact assessment at the beginning of the year. I am looking for growth.

Star Math (not to be confused with STAAR) - Students took this at the end of 4th grade. I am looking for growth.

MStar (algebra readiness) - Students were introduced to this assessment in September. We will take the second installment in January and a third installment in May. I am looking for growth in their algebra readiness in preparation for Junior High.