Every year around Easter, for the past 10 years, I have introduced my students to Rechenka's Eggs by Patricia Polacco through the Reading Rainbow DVD. I use the DVD so that the students can watch the author, Patricia Polacco, demonstrate the Ukrainian art of dying eggs called Pysanky.
After I have shown the DVD and my students are pumped about this type of egg decorating.... I have to disappoint them by telling them that we cannot do a pysanky in class... it involves working with open flame! I explain that I am going to give them websites they can visit to get the supplies for creating a pysanky egg of their own, but we will be doing a paper version.
I take some time showing my classes the pysanky eggs that my daughters and I have done over the years. These are from last Easter.
10 years of Pysanky
I also showed them the Ukrainian website that showcases HUGE pysanky eggs in a parade.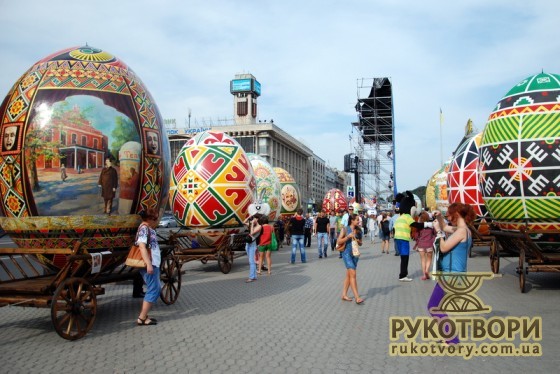 I know that many of my students are very interested in trying this type of art, so I gave them three very helpful websites:
www.allthingsukrainian.com (kits)

www.learnpysanky.com (ideas)

www.beverlysgoosehatchery.com (goose eggs)
We will begin our paper version on Monday!