Today we got out the Chromebooks and checked on some of the sites we will be using throughout the year. We began by logging on to
edmodo.com
. Many times this is where I will post an assignment that we will use on our computer days. This allows me to post a link so that less confusion ensues (no mistyping a URL). While on this site, the classes used a code to enter a class group. Then we looked at the assignment I had posted.
Next, we headed to khanacademy.org. I wanted to make sure that all usernames and passwords worked. While on this site, I asked students to change their username back to one that included their actual name (I have no idea who "Batman" is!)!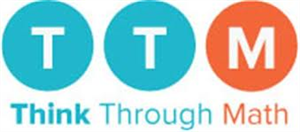 Then we logged on to thinkthroughmath.com. Again, this was to ensure that usernames and passwords worked. Not as much luck this time. I had a few glitches that I will try to fix before next week.
Finally, we headed to IXL where we practiced rounding to the nearest 10, 100, and 1000. This is a quick practice program students can use to hone up on specific skills.
These are all programs that I will be using as tools to ensure academic success. All of these programs can be accessed at home. Your child's username and passwords are in the back cover of your child's yellow folder. Please feel free to allow your child to work on these programs.
Khan Club is in full swing. Mrs. Anglin is available from 7:00 - 7:45 for any student who wants additional time to achieve Khan Club goals:
30 mastered skills (5th Grade Mission) - join the club
45 mastered skills - Khan t-shirt
60 mastered skills - Invitation to Khan Banquet
75 mastered skills - sit at the head table
90 mastered skills - medals awarded
HIGHEST Khan mastered skills - "TOP Khan" award